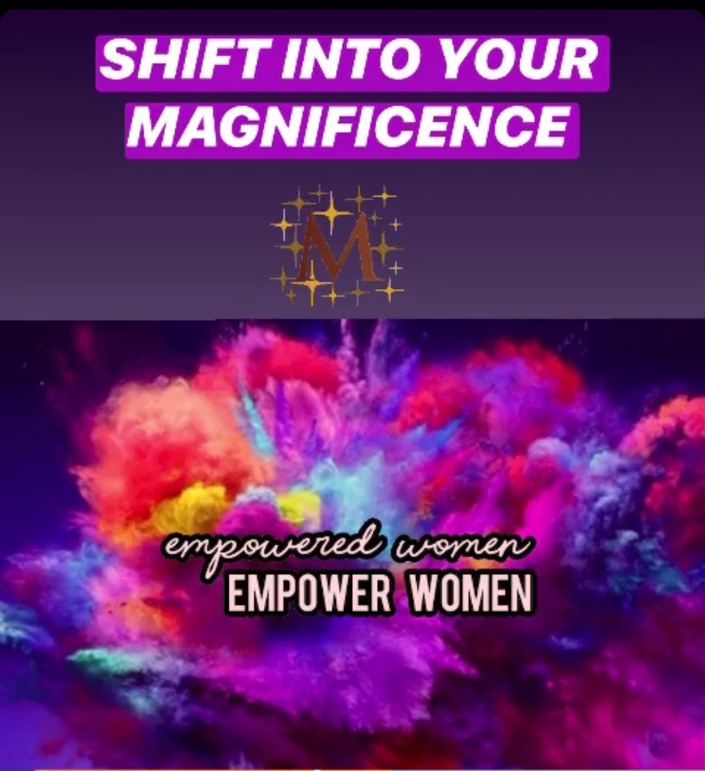 SHIFT INTO YOUR MAGNIFICENCE
Energy healing tools to practice in a safe, sacred, virtual space to activate your powerful inner goddess. Choose from 3 different magnitudes of healing.
Watch Promo
SHIFT ME INTO MY MAGNIFICENCE NOW!
This workshop will be filled with incredible healing tools which I have experienced and used to release limited beliefs, activate my inner goddess with pure source self love, confidence and allowed my true magnificence to shine through. My goal is for everyone to experience this level of self love because it is very empowering and like no other! I will encourage you to continue to implement these tools in your daily rituals to ensure you are able to soar like an eagle through any future storms while you are journeying to living your greatest life with pure source love and joy in your heart. It will be a candid and intimate time to share your feelings, feel safe, supported, acknowledged & loved by me and the other women. Every workshop I have attended or presented has always had the divine number and type of people that are meant to be with you. That alone is a great feeling in itself. YOU are the only one who can change what is holding you back from re-igniting the magnificence within to live the life you are dreaming of. Your dreams will become reality as soon as you put yourself first to fill yourself up with the confidence & love needed to make it happen.
Step out of your comfort zone with the knowingness you can be, do, have anything you desire by releasing the energies that are not serving you for your highest good. Do you realize that when you put yourself first you are also creating a new vibrational essence that will flow with grace and ease into your loved ones hearts as well?
I offer three levels of healing, the third of which will ignite RAPID CHANGE. Click the SHIFT ME INTO MY MAGNIFICENCE NOW button above to reveal the 3 levels of healing I offer.
The next upcoming Workshop is 3 Sundays starting June 6th at 9:30-11:30. I hold space for 6 women per workshop to ensure you all receive the attention you deserve.
Your Instructor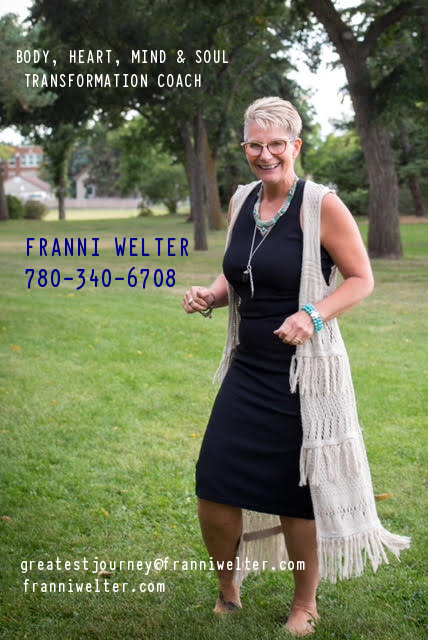 In 2006 I started started my healing journey and experienced the amazing healing modality Focus Intention Technique (FIT). After experiencing the deep inner healing that came about with FIT sessions I knew knew that she wanted to become a practitioner and share the modality with as many people as she could. After continual healing and personal practice with FIT over the course of 3 years I felt more than ready to become a FIT practitioner and have been helping clients heal their spirit and soul since 2010. The healing process is so amazing; You will learn to listen to your body's wisdom and eliminate painful feelings and limited beliefs that hold you back from being your true amazing self. Best of all you will get to the core reason you have daily negative emotions or triggers that cause stress and anxiety in your daily life and break through them. Through my teachings and energy healing sessions you will learn to LOVE yourself, remove negative thoughts and replace with positive ones, find gratitude for life. FIT also teaches you how to listen to your bodies wisdom and to become aware of the messages it provides; to work through them with grace and ease. The thing I also find so empowering is that you will have the 11 steps of Focused Intention Technique in your life's tool box to use whenever the need arises. Using the FIT process in your daily life will get you on track to living the life of your dreams in no time. Learn more about me at https://www.vibrationalmiracles.com/areas-of-magic
Frequently Asked Questions
When does the course start and finish?
SHIFT INTO YOUR MAGNIFICENCE is an online workshop via zoom where myself and a small group of other amazing women acknowledge and support each other while learning and experiencing healing tools to empower and activate your inner goddess! This workshop will be 4 Mondays from 7pm to 9pm starting May 10th with the last Monday being, May 31st.
How long do I have access to the course?
Since this is a 4 week workshop it will not be recorded and will end at the completion of the 4th week. You will, however, have all the tools you have learned for a life time of inner activations and release of limited beliefs.
What if I am unhappy with the workshop?
We would never want you to be unhappy! If you are unsatisfied with the workshop I will refund you the remaining days that you have not experienced!