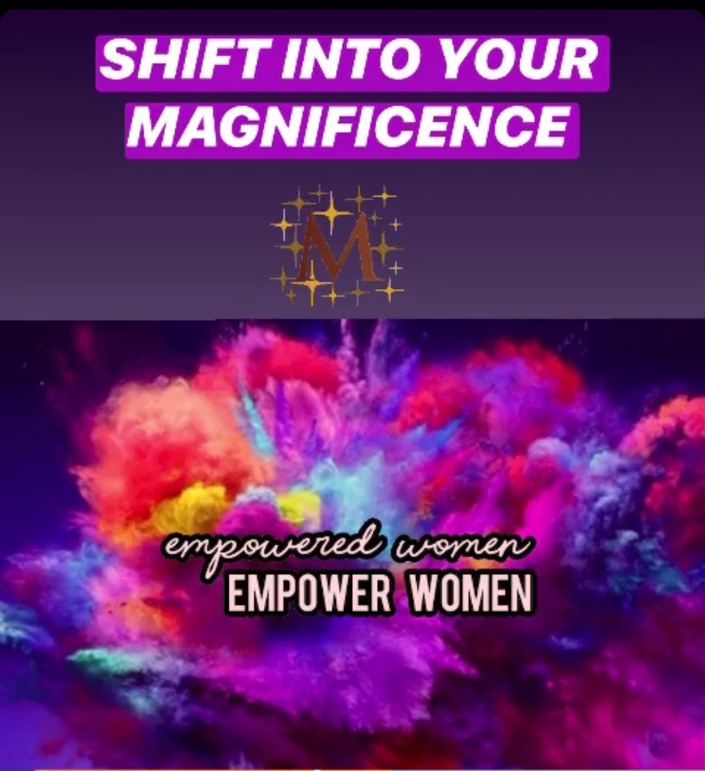 SHIFT INTO YOUR MAGNIFICENCE
My personal healing bundle energy healing tools to practice in a safe, sacred, virtual space to activate your powerful inner goddess. Choose from 3 different magnitudes of healing.
Watch Promo
SHIFT ME INTO MY MAGNIFICENCE NOW!
This workshop will be filled with incredible healing tools which I have experienced and used to release limited beliefs, activate my inner goddess with pure source self love, confidence and allowed my true magnificence to shine through. My goal is for everyone to experience this level of self love because it is very empowering and like no other! I will encourage you to continue to implement these tools in your daily rituals to ensure you are able to soar like an eagle through any future storms while you are journeying to living your greatest life with pure source love and joy in your heart. It will be a candid and intimate time to share your feelings, feel safe, supported, acknowledged & loved by me and the other women. Every workshop I have attended or presented has always had the divine number and type of people that are meant to be with you. That alone is a great feeling in itself. YOU are the only one who can change what is holding you back from re-igniting the magnificence within to live the life you are dreaming of. Your dreams will become reality as soon as you put yourself first to fill yourself up with the confidence & love needed to make it happen.
Step out of your comfort zone with the knowingness you can be, do, have anything you desire by releasing the energies that are not serving you for your highest good. Do you realize that when you put yourself first you are also creating a new vibrational essence that will flow with grace and ease into your loved ones hearts as well?
I offer three levels of healing, the third of which will ignite RAPID CHANGE. Click the SHIFT ME INTO MY MAGNIFICENCE NOW button above to reveal the 3 levels of healing I offer.Book a date and time that is convenient for you from the comfort of your home. This workshop will run once a week for 4 weeks. I provide you with specific details of my healing bundles for you to practice as a daily ritual each day and we meet up the following week to discuss your process and to add new daily rituals to help you SHIFT INTO YOUR MAGNIFICENCE and POWER WITHIN!
FEEL free to invite a friend to join you in your shift into your magnificence journey and you will each save 10%. You can choose to do this 4 week journey together on the weekly zoom calls or separately.
Your Instructor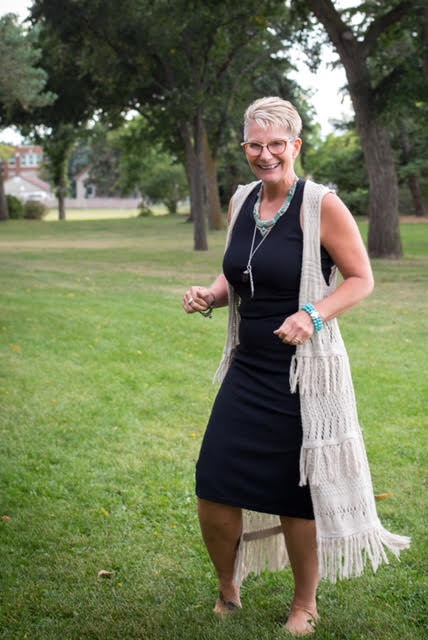 I integrate my personal life experiences, natural intuition, my certified holistic approaches and ,what I like to call, my healing bundle daily rituals that helped me start living my greatest life with pure love & joy in my heart, I use these techniques to help my clients heal in one on one sessions and also workshops to provide an incredible life changing experience for you. I will ensure you have the tools you need to awaken and embrace your greatest life with the knowingness of gratitude, love, peace and joy. I will provide life coaching and encourage you to find the lessons and messages from experiencing storms in their life. Being certified as a energy healer is a blessing and an incredible way to release inner limited beliefs and negative energy.

I believe the key to your healing journey and to achieving your greatest life is to trust that you are able to take that step through your fears, anxiety, anger, resentments, procrastinations etc. and rejoice in your daily life with compassion, vitality, peace, joy, love, harmony, enthusiasm, empowerment, vision and reach all of your goals! I am excited to share my energy healing skills through Focused Intention Technique, Life Empowerment Coaching and Angel Empowerment Card Readings to set your soaring to your greatest life with pure love, joy and peace in your heart.
The time is NOW to live your life in perfect health with unconditional love and pure joy in your heart and soul! You are the only holding you back from living your greatest life.
Frequently Asked Questions
When does the course start and finish?
SHIFT INTO YOUR MAGNIFICENCE is an online workshop via zoom where myself and a small group of other amazing women acknowledge and support each other while learning and experiencing healing tools to empower and activate your inner goddess! This workshop will be 4 Mondays from 7pm to 9pm starting May 10th with the last Monday being, May 31st.
How long do I have access to the course?
Since this is a 4 week workshop it will not be recorded and will end at the completion of the 4th week. You will, however, have all the tools you have learned for a life time of inner activations and release of limited beliefs.
What if I am unhappy with the workshop?
We would never want you to be unhappy! If you are unsatisfied with the workshop I will refund you the remaining days that you have not experienced!